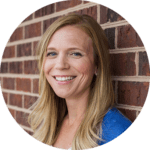 Dr. Kelli Laffin, PT, NCS
Clinic Director, Brain and Balance Center
Dr. Kelli Laffin joined the Baker Rehab Team in 2016. Kelli has Bachelor's of Science degrees in both Biology and Health Sciences and a doctorate degree in Physical Therapy. She is board certified in Neurologic Physical Therapy and she is a certified brain injury specialist. Kelli has taught clinical education courses and collegiate lectures on electrophysiology and functional electrical stimulation.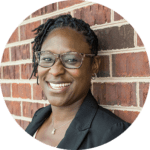 Rehab Manager, Home Health
Monica is a native of Baltimore, MD who earned a Doctorate in Physical Therapy from the University of MD, Baltimore in 2004. She is an experienced clinician who has worked in a variety of clinical settings including acute care, outpatient rehab and home health. Monica's early career focused on treating critically ill patients in both the adult and neonatal ICU. During that time, she trained other clinicians in best practices in the ICU and taught a continuing education course on treating medically complex patients. Most recently, Monica has worked in the home setting, providing skilled intervention with creativity and compassion to those suffering from acute and chronic conditions. She aims to educate the elderly community on fall prevention strategies to promote aging in place and safety at home.

Outside of work, Monica spends quality time with her husband and 2 children. She enjoys reading, hiking, movies, fitness and travel.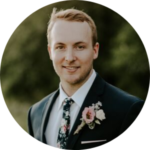 Brandon joined the Baker Rehab Group team in 2016 after working as the growth lead for a Phoenix-based media startup. He graduated from Grove City College with a Bachelor's of Science in Finance.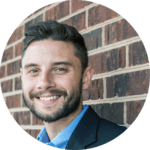 Peter joined the Baker Rehab Group team in 2015 after working with a sports ministry organization. Mr. Jackson graduated from the University of Maryland, Baltimore County with a Bachelor of Arts degree in Social Work. In his free time, Peter is a drummer in a regional band and enjoys participating in recreational sports leagues.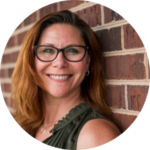 Tracey Cannon, MPT is a graduate of the University of Maryland at Baltimore, Department of Physical Therapy & Rehabilitation Science. She received her Masters of Physical Therapy in May 1997. Tracey began her career in Pediatrics and worked for the Frederick County Infants and Toddlers Program. For the past seventeen years Tracey has been happily employed by Baker Rehab Group. Tracey has worked with a variety of patients across the spectrum but has spent many years focused on treating and helping the population with Alzheimer's and Dementia, often in partnership with Assisted Living facilities in both Frederick and Washington counties. Today she spends her work time balancing joint replacement patients and continuing to treat those with Alzheimer's and Dementia. She loves helping families who feel lost and without answers come to a place of better understanding and control with their loved one. In her personal time she can be found supporting one of her almost grown and flown kid's passions or attempting to be graceful in her new practice of yoga.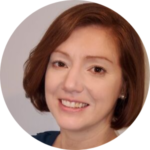 Baltimore County, Maryland & Howard County, Maryland
As a Board-Certified Orthopedic Clinical Specialist, Dr Meghan Mahar enjoys treating clients with a variety of orthopedic injuries. She prides herself on focusing on the whole person and encouraging better overall health. She graduated from Virginia Tech with a Bachelor's Degree in Animal Science and Biology. She then graduated from Virginia Commonwealth University in 2005 with a Doctorate in Physical Therapy. Dr Mahar is a Certified Manual Trigger Point Therapist and is licensed to safely provide dry needling treatments to a variety of body parts in order to help combat acute or chronic pain. She finds this treatment can be especially advantageous for stubborn trigger points in the neck and back that have not responded to more conservative strategies. She has been with Baker Rehab Group since 2017 after taking a break from years of managing a busy clinic and enjoys finding ways to bring her skills from the clinic into the home to help promote a faster recovery. She relishes in seeing patients recover from Total Hip and Knee Replacements in a matter of weeks rather than months using early weight bearing strategies. In her spare time, Meghan can be found walking, running, cycling, or even roller skating with her family. She also enjoys home renovation projects and has been a vegetarian for over 20 years. She tries to encourage not only her clients, but her family and friends to choose a healthy lifestyle.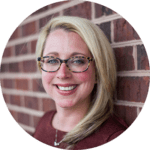 Maggie graduated with her BSN from West Chester University of Pennsylvania. She spent the first 12 years of her career in the hospital setting, mainly focused in the critical care unit and emergency department. In 2018, she made the change to home health care. Maggie enjoys working with various groups of patients, but especially orthopedic patients and patients with complex medical needs. Since no two patients are alike, she believes in a person-centered approach to nursing and work with other disciplines involved to find the best course of action for each patient. In her free time, she enjoys spending time outdoors with her husband and two children.