Skilled clinicians here to serve you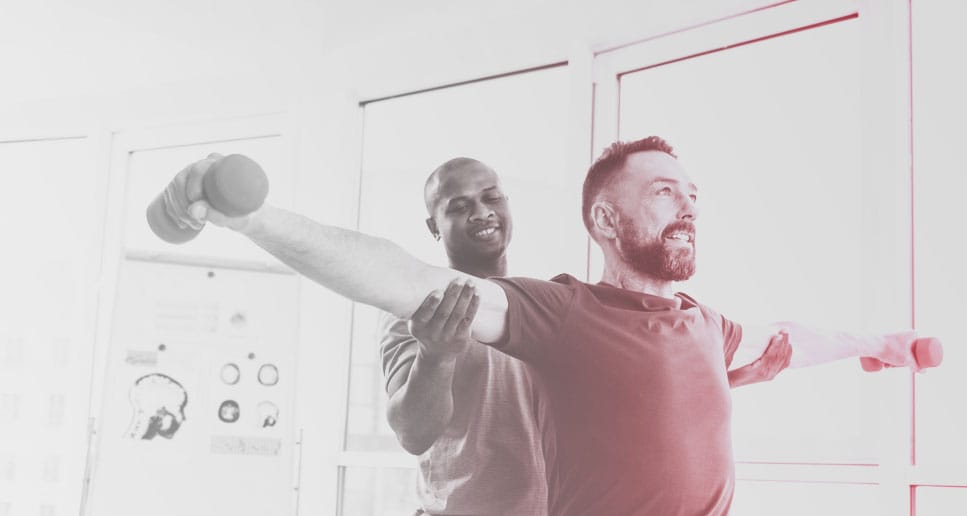 The occupational therapists with Baker Rehab Group are a kind, caring group of highly trained clinicians who are uniquely qualified to address physical and cognitive issues that diminish function. Our occupational therapists are dedicated to restoring function and compensating for chronic conditions.
Outpatient Clinic in Frederick, MD
Outpatient in the Home
Home Health / Home Care
Self care management training
Neuro rehabilitation
Home safety evaluations
Cognitive assessments
Dementia assessments
Low vision evaluation and training
Wheelchair evaluations
In-Home Occupational Therapy
We extend to clients the option to receive 1-on-1 occupational therapy in the comfort of their home.
Outpatient Occupational Therapy at the Brain and Balance Center
Clients can also receive 1-on-1 occupational therapy at the Brain and Balance Center, where neurologic, geriatric, orthopedic, and cardiopulmonary specialists assess and treat clients with support from onsite state-of-the-art equipment in a calm and peaceful setting.
Search if Baker Rehab Group services your area.
Please select from the dropdown and enter your zip code above to see the results.