Back on your feet, one step at a time.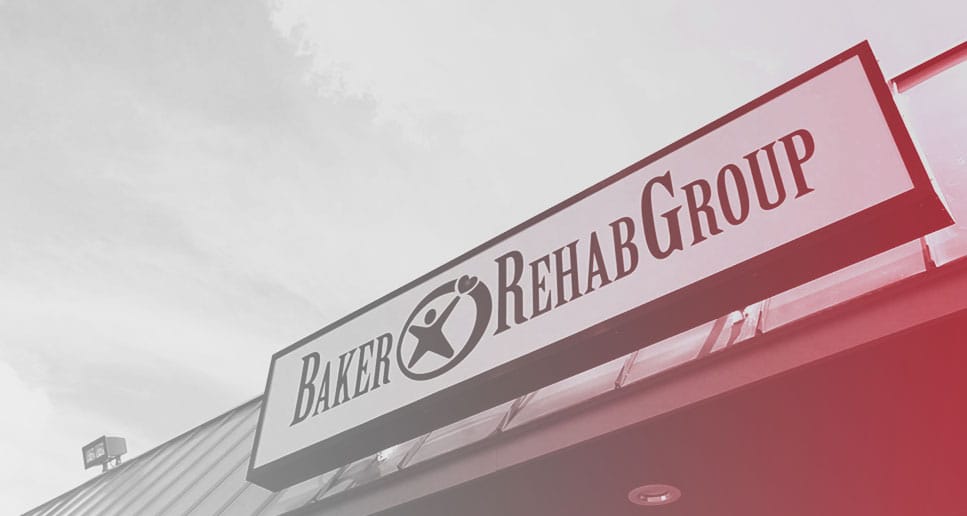 Treatment across a range of specialties
The Brain and Balance Center in Frederick, MD provides skilled physical, occupational, and speech therapy to clients across a wide range of neurological disorders including Parkinson's disease (PD), multiple sclerosis (MS), traumatic brain injuries (TBI), vestibular impairments, concussion management and other conditions affecting cognition and balance. Our clinicians are also specifically trained to treat orthopedic conditions including joint replacement rehabilitation and other conditions affecting children, adults and seniors. We also offer dry needling for pain management.
Commitment to 1-on-1 Care
Our neurologic, geriatric and orthopedic certified specialists, use of state-of-the-art technology, and commitment to 1-on-1 care make the Brain and Balance Center the region's most advanced neuro rehab center. Therapists on staff are committed to helping each patient reach their optimal level of function and are deeply vested in the success of our clients. We accept most insurance plans including Medicare, Aetna, Cigna, United Healthcare, Blue Cross Blue Shield and others.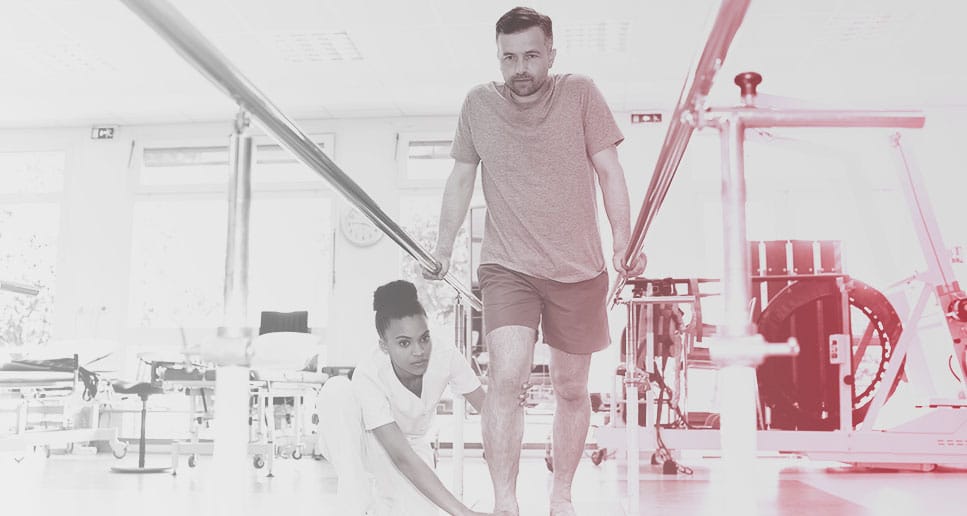 We offer flexible scheduling and treatment options in a calm and peaceful setting.
Amyotrophic Lateral Sclerosis (ALS)
Aphasia
Autism
Back/Pelvic Pain
Cerebral Palsy
Chronic Pain
Cognitive Impairments
Concussion
Developmental Delay
Dizziness and Balance Disorders
Dysphagia Hypotonia
Huntington's Disease
Low Vision
Multiple Sclerosis (MS)
Neck Pain
Parkinson's Disease (PD)
Rib Pain/Dysfunction
Scoliosis
Sensory Integration Dysfunction
Shoulder/Arm/Hand Pain or Dysfunction
Spinal Cord Injury
Stroke
Traumatic Brain Injury (TBI)
Vestibular Disorders
State-of-the-Art Equipment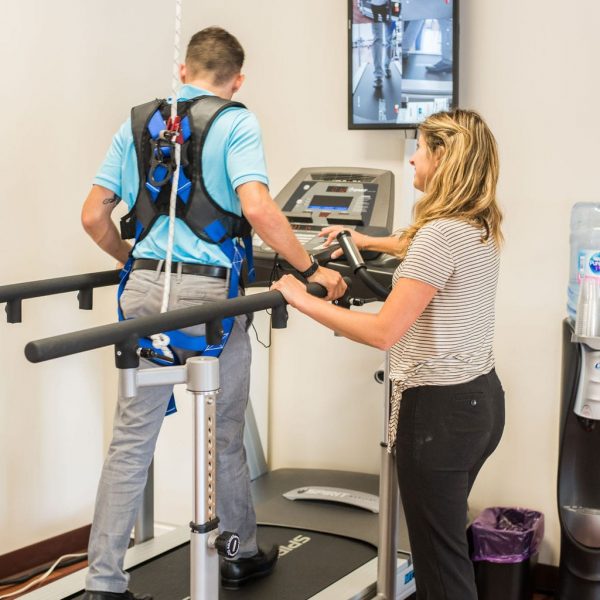 Gait Assessment and retraining
Parkinson's and Stroke gait retraining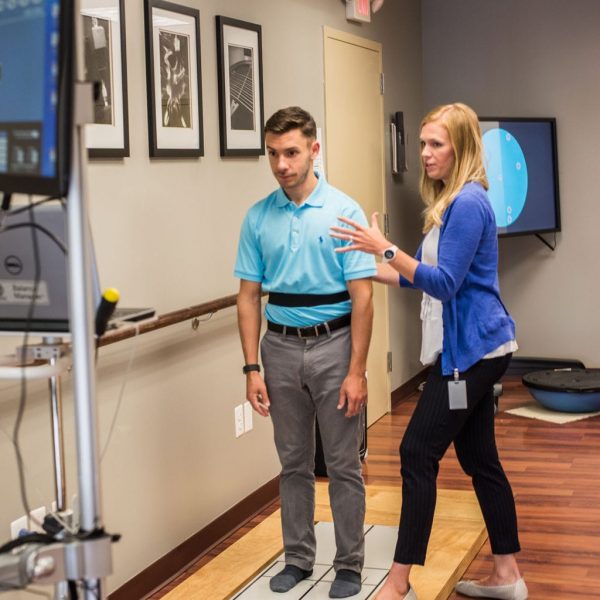 NeuroCom® Balance Master® System
Balance Training
Concussion Management
Fall Prevention
Vestibular Therapy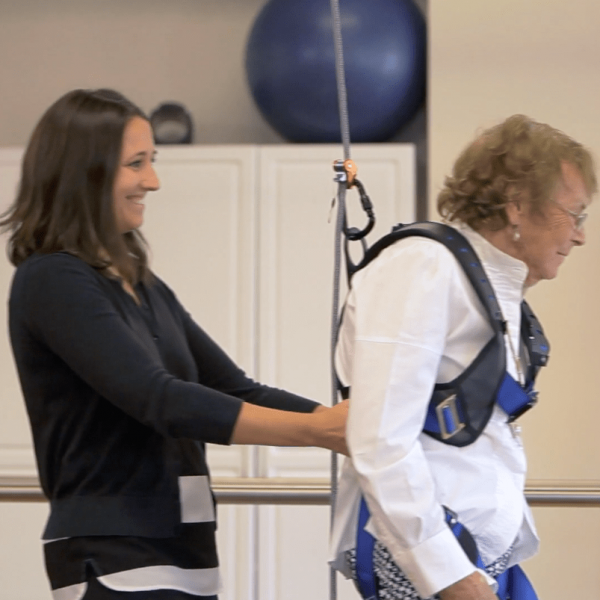 Solo-Step Overhead Track And Harness System
Gait Assessment
Balance Training
Strength Training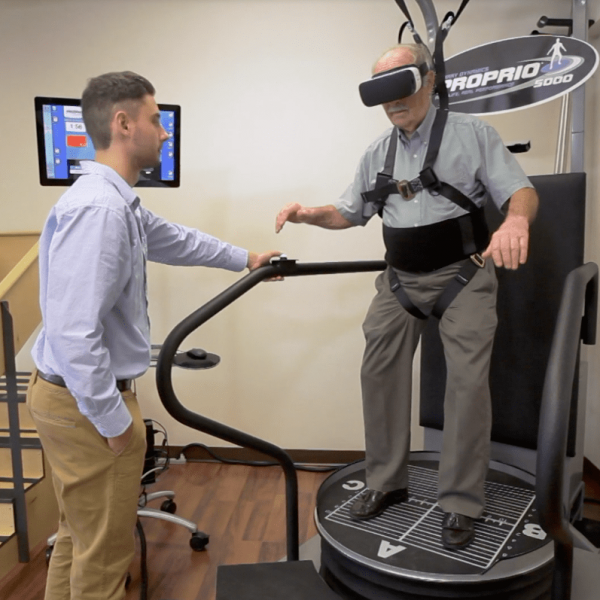 ProPrio 5000 Reactive Balance System
Reactive Balance Training
Anticipatory Balance Training
Dual and Multiple Task Retraining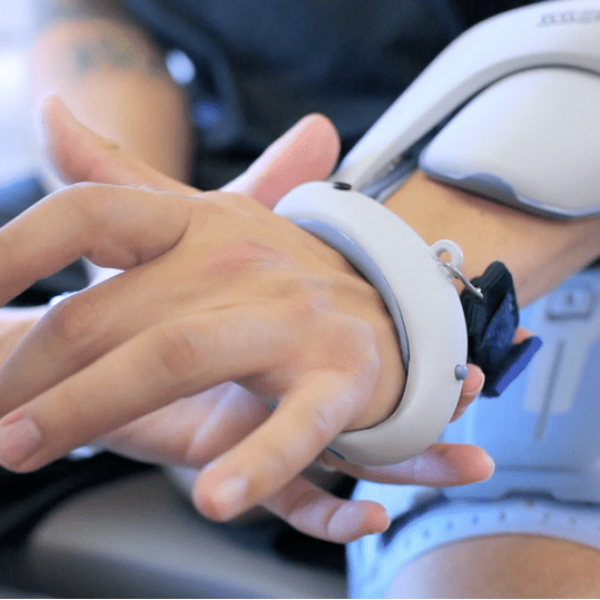 Bioness Functional Electrical Stimulation (FES)
Neurological Re-education
Neuromuscular Activation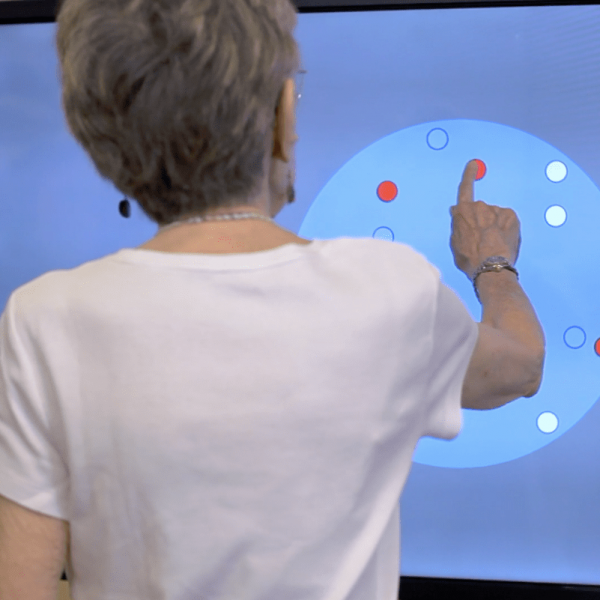 Bioness Integrated Therapy System
Cognitive Rehabilitation
Cognitive Challenge with Balance Retraining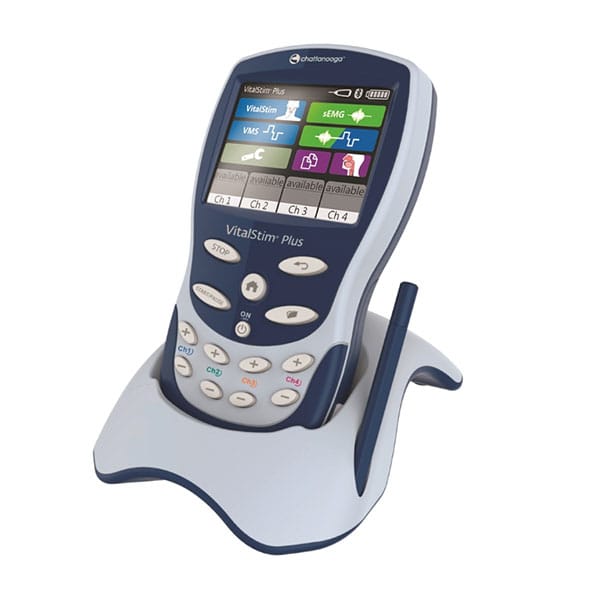 VitalStim® Therapy System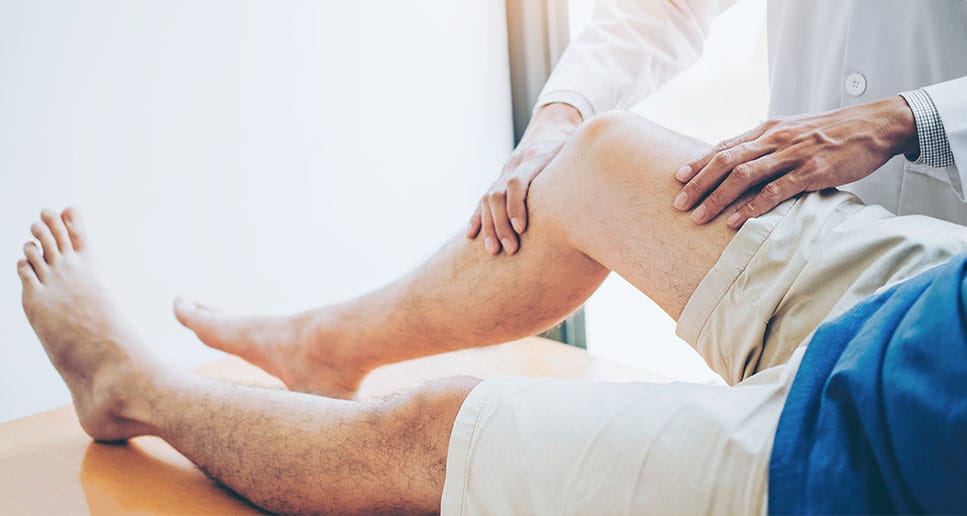 Gait & Balance Training
Traumatic Brain Injury (TBI) rehab
Treatment for Neurodegenerative diseases
Muscle Strengthening and conditioning
Assistive Device Training
Treatment of chronic pain
Vestibular therapy for dizziness
Injury Screenings
Pre/post surgical joint and spine rehabilitation
Self-care Skills and management training
Home management techniques
Modification techniques
Low Vision training
Hand therapy
Adaptive Equipment evaluations
Adaptive Equipment Training
Home safety assessments
Dementia Assessments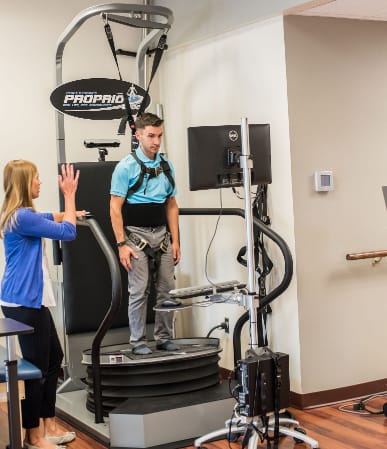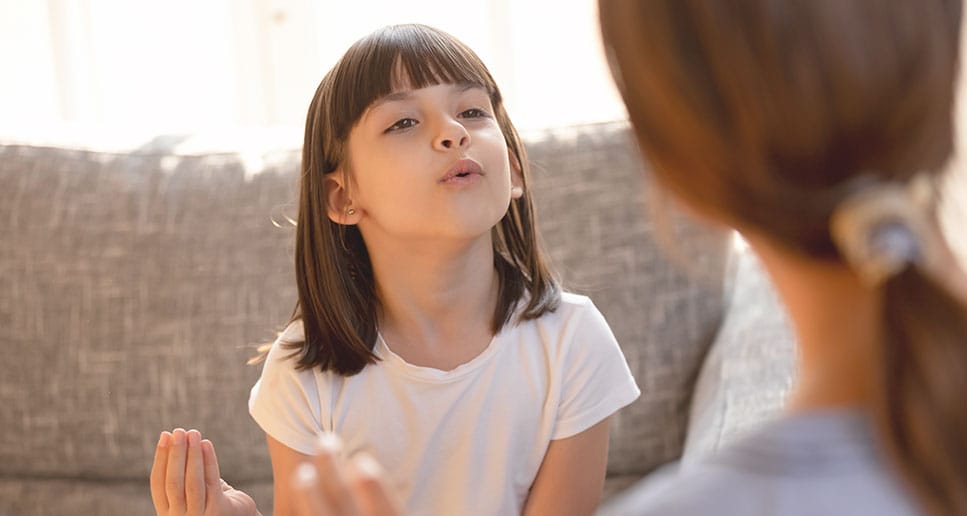 Language, Communication and comprehensive re-training
Cognitive remediation of attention, memory and problem solving
VitalStim and LSVT LOUD therapy
Treatment of swallowing and voice difficulties
Cognitive rehabilitation is designed to help brain-injured and cognitively impaired individuals regain functioning and compensate for cognitive deficiencies. It can help reduce further disability and address the negative, secondary responses to the situation, including loss of self-esteem and self-confidence, or depression.
Cognitive rehabilitation therapists at the Brain and Balance Center follow a system of activities aimed at reinforcing previously learned behavioral patterns, creating new patterns of cognitive activity, and enabling a person to adapt to their cognitive disability to improve their overall functioning.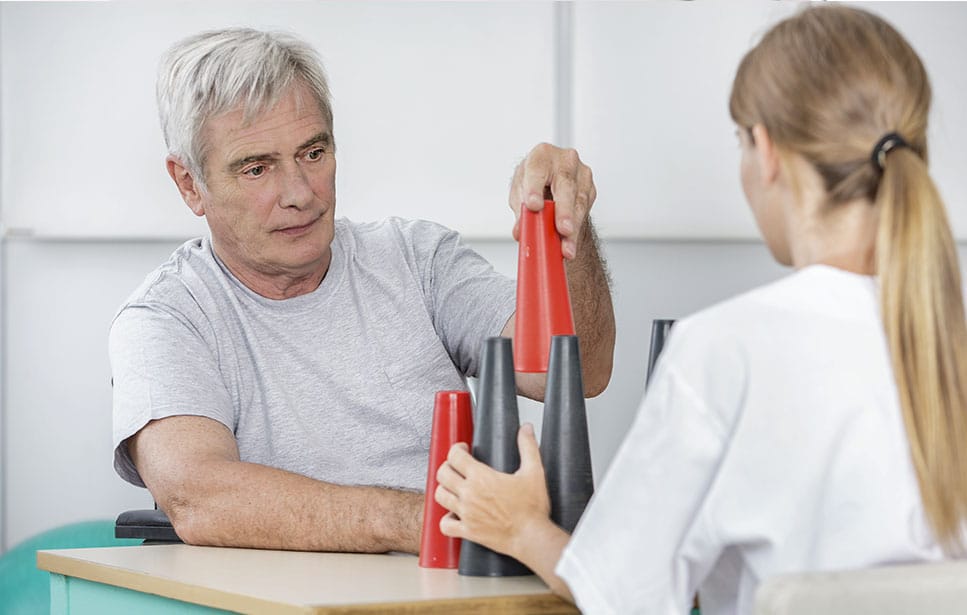 Directions to our Brain & Balance Center
Head South on US-15 toward Frederick
Take Exit 16 for Motter Ave
Turn Left onto Opossumtown Pike
Turn Right into the Amber Meadows Shopping Center
Head North on I-270
Continue North on US-15 toward Gettysburg
Take Exit 16 for Motter Ave
Keep right at the fork, follow signs for Opossumtown Pike and merge onto Motter Ave
Turn Right into the Amber Meadows Shopping Center
Meet Our Brain & Balance Staff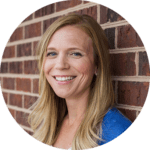 Dr. Kelli Laffin, PT, NCS
Dr Kelli Laffin PT joined the Baker Rehab Team in 2016. Dr Laffin has Bachelor's of Science degrees in both Biology and Health Sciences and a doctorate degree in Physical Therapy. She is board certified in Neurologic Physical Therapy and is a certified brain injury specialist. Dr Laffin has taught clinical education courses and collegiate lectures on electrophysiology and functional electrical stimulation.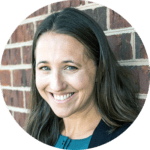 Staff Occupational Therapist
Jennifer has worked as an occupational therapist for 17 years in a variety of settings, including inpatient rehabilitation, home health, and outpatient rehabilitation. During her career, she has focused on working with people with neurological conditions such as stroke, traumatic brain injury, Parkinson's disease, progressive cognitive disorders, etc. She has advanced training in post-stroke upper extremity rehabilitation, vision rehabilitation, cognitive rehabilitation, and driving rehabilitation. Jennifer has presented and lectured on the topic of neurological rehabilitation at professional conferences, symposiums, and support groups. She has a passion for program development, and has created programs, such as a modified constraint induced therapy program for post-stroke rehabilitation and a driving rehabilitation program. Jennifer has also assisted in the development of a dementia assessment and intervention system. She is committed to using the most current evidence to guide her interventions to optimize patients' recovery. When not working, she enjoys spending time with her husband, two daughters and dog.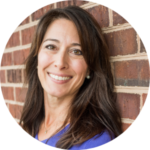 Monica has been a physical therapist for 25 years. She graduated from the University of Maryland at Baltimore in 1993 with a Bachelor's of Science in Physical Therapy. Monica has worked in several settings, beginning with acute care at Shady Grove hospital followed by many years in the rehab setting before moving into home health. Monica enjoys treating patients with various neurological diagnoses as well as post-operative joint replacements and focuses her treatments on gaining functional movement. Monica is married with three teenage children and has two sweet pups. She lives in Mt. Airy and is a huge Washington Caps fan and unfortunately, a Redskins fan too.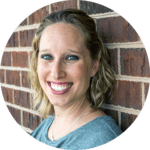 Staff Occupational Therapist
Chelsea graduated with her Master's degree in Occupational Therapy from Texas Woman's University in 2012. She started working at TIRR Memorial Hermman in Houston (a highly regarded neurological Inpatient Rehab facility) on the Brain Injury and Stroke Team. During this time, she became a Certified Brain Injury Specialist focused on facilitating recovery from brain injuries, spasticity management, and wheelchair seating and positioning. She started working for the Brain and Balance Center in May 2018 treating neurological conditions (dementia, stroke, SCI, concussion/higher level cognitive retraining, vision therapy), providing hand therapy and splinting services, and started a Wheelchair Clinic where she helps recommend and order wheelchair seating systems to best meet the patient's needs. In addition, she started the Frederick Spinal Cord Injury Support Group that meets every 3rd Wednesday of the month at 12pm at the Brain and Balance Center to provide a support network for people in the community with this condition.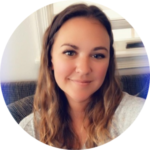 Staff Physical Therapist Assistant

Jennifer is a licensed physical therapist assistant. She obtained her bachelors degree from the University of Dallas and graduated from the Houston Community College PTA program with honors in 2012. Jennifer worked at a skilled nursing facility in Texas before returning to her home state of Maryland in 2015. Prior to becoming a member of the Baker Rehab family, Jennifer worked in various outpatient clinics where she gained extensive manual therapy experience and became well-versed in treating patients with a variety of conditions including neurological and lumbosacral disorders. Outside of work, she enjoys spending time outdoors with her husband and three young children.