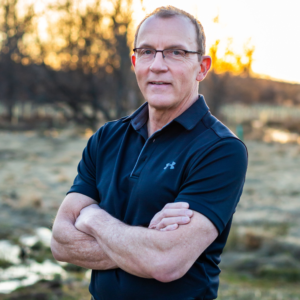 Dr. John F. Baker, PT, MA, GCS, NCS, NDT, DScPT
Dr. John Baker is a physical therapist and entrepreneur. He has an insatiable appetite for knowledge as an educator and student.
He earned Master's degrees in College Science Teaching from the University of Maryland at College Park and Physical Therapy from Old Dominion University. He earned a Doctorate of Science in Physical Therapy in 2004 from the University of Maryland at Baltimore.
Dr. John Baker is an APTA board-certified Neurologic Clinical Specialist (NCS) and Geriatric Clinical Specialist (GCS). He is also certified in vestibular rehab and concussion management through the American Balance Institute. He is also certified in Neuro-Developmental Treatment (NDT) for treating adults with brain injury.
In 2007, Maryland Governor Martin O'Malley appointed Dr. Baker to the Physical Therapy Board of Examiners, where he served before being elected by his colleagues to Chairman in 2012. In 2014, Dr. Baker was requested to launch the Rehab Division of the Healthcare Council-National Capital Area (HC-NCA) by the HC-NCA president and served as its initial Chair for three years.
Dr. John Baker also served as the Western District Chairman for the Maryland chapter of the American Physical Therapy Association (APTA) before being appointed to the MD PT Board of Examiners. Dr Baker has testified before the Maryland state House and Senate as an advocate for the profession and Maryland citizens as well.
He currently serves as CEO of Baker Rehab Group, which provides physical therapy, occupational therapy, speech therapy, and skilled nursing services in a wide range of clinical settings across Maryland, Virginia, Pennsylvania, West Virginia, and Washington DC.
John on Our Guiding Core Value
"I believe that I am called by God as a direct healthcare provider to live as my uniquely created self- my temperament, gene pool and history. But I believe that to grow professionally, emotionally and spiritually means to live increasingly as Jesus would in our unique place- to perceive what Jesus would perceive if he looked through our eyes, to think what he would think, to feel what he would feel, and therefore to do what he would do. I personally and many at Baker Rehab Group are striving to have the eyes, heart, and hands that would honor God as we act out our professional life…a life that is integrated with the spiritual and emotional…to treat the whole person with love, compassion, and commitment to clinical excellence."
For press inquiries, interviews, or speaking engagements, please contact press@bakerrehabgroup.com.